Stock & Order Management IT Solutions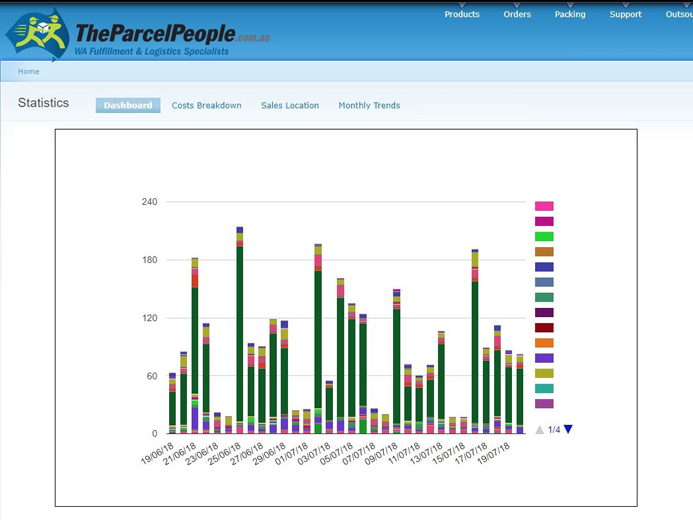 The Parcel People Web Portal is a powerful tool designed for you to control and monitor your business. Using it, you can keep track of your stock levels, sales, customer records and other operational data for goods stocked and despatched from our warehouse. The portal provides:
Accurate stock level record keeping which is updated when orders are fulfilled or new stock arrives.
Customised reporting and analytics, including daily progress reports
Customer targeting and other database services
IT support for use of the Portal
eBay integration
The Portal's software is developed and maintained in-house, and so it can be customised for your specific needs.
Software training and support will be included in your package.
Alternatively, we can integrate with your stock and sales management software, extracting only the information we require to fulfil your orders, and then updating your software with the progress. In this way you retain your complete independence and there is no need to use our Portal.